Our school provides opportunities for students, staff and parents to know and celebrate their Catholic faith. This is done through the religious life of our school. Members of our community experience a rich liturgical and prayer life, celebration of the Sacraments, faith formation, social outreach activities, and opportunities to share faith with each other and with youth from other schools in the Archdiocese.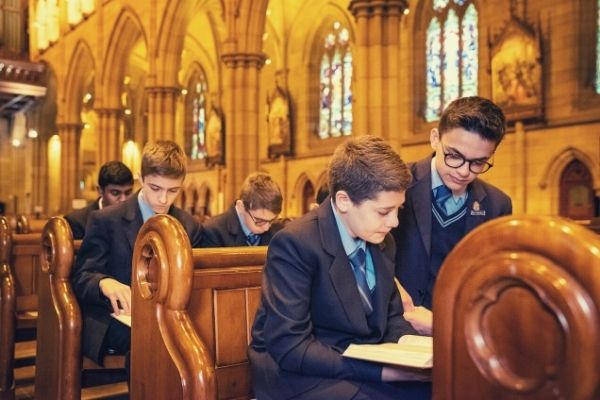 St Mary's Cathedral College is a school that is Catholic in its identity, honest and pastoral in its orientation, and capable of nurturing all that is best in the boys who fill its spaces with so much life every school day.
There are fifteen Catholic primary schools from across Sydney that feed into the college, which is located within the St Mary's Cathedral precinct in the heart of the Central Business District (CBD).
The continuous interaction of the Catholic church, schools and belief within a diverse society has received much praise over the years.