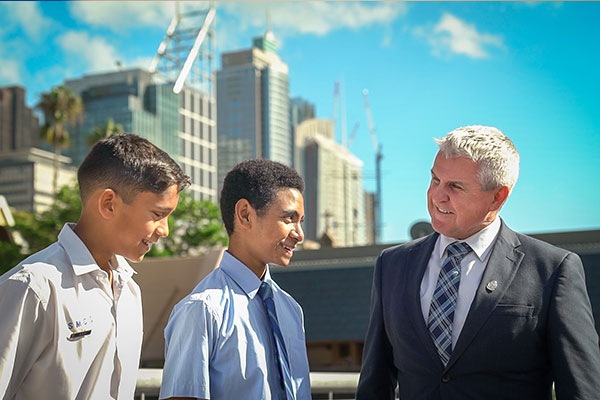 We celebrate the high academic achievements of our students, along with the achievements of our many non-elite students who make up the bulk of the school population.
At St Mary's Cathedral College Sydney, we aim to create a Christian environment where parents and staff can join in promoting the growth of the Catholic faith in our students. We aim to develop the abilities of each student to the highest level, consistent with his ability.
Tours are a great way of discovering what St Mary's Cathedral College Sydney has to offer you and your family.
Join us for a guided tour of our campus and learn about our college, see our facilities and witness classes in action. Tours are also an opportunity to learn about our extensive co-curricular activities including sport, music, drama and public speaking and debating.
Enrolment enquiries and tour bookings can be directed to:
Mrs Narelle Aston
We look forward to welcoming you and your child to St Mary's Cathedral College Sydney.
Parish Priest Reference Form: Please complete this form and present it to your parish priest for endorsement. The parish priest will return it directly to the school named.
Enrolment Documents Checklists